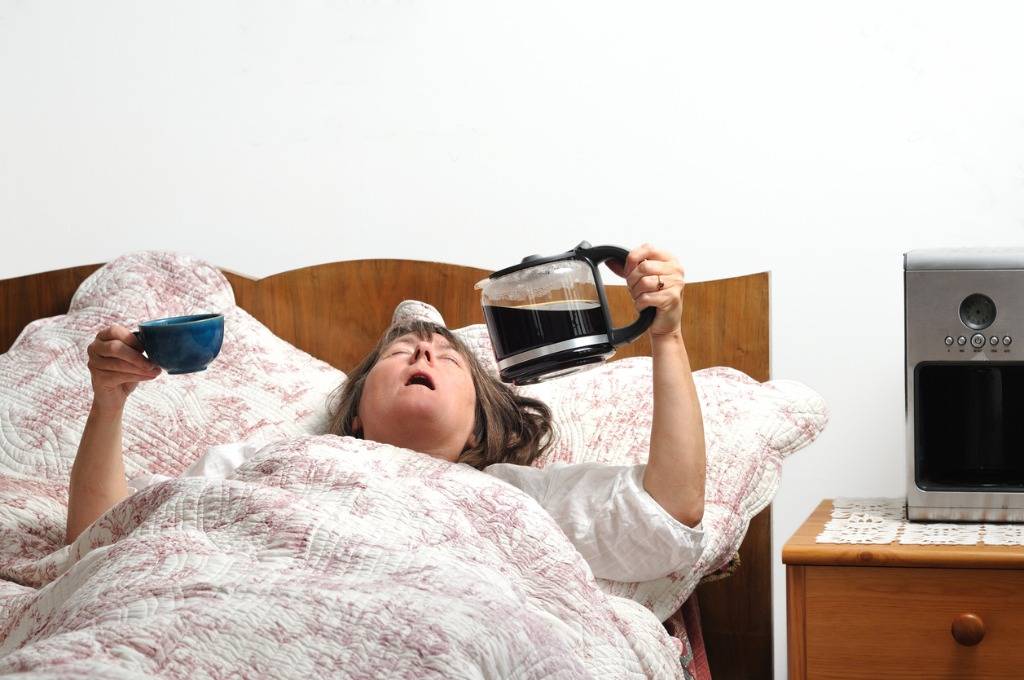 Are You Relying on Sleeping Pills?
Do you require prescribed sleeping pills to send you off to slumber each night?   According to Statistics Canada, the prevalence of sleeping aids is the highest among adults age 65 and older, and women reported more use.   We all crave sleep, and medical reports continue to convey that lack of sleep is bad for us. So naturally, we try to find the best and quickest solution to help manage our sleeping problems.  
However, sleeping aids may not be the best "first solution" for insomnia. And continued use of over-the-counter or prescribed sleeping pills may not only mask an underlying health condition but can lead to habitual use. Familiar brands such as Ambien, Sonata and Lunesta are powerful drugs with warnings that we ignore in the quest for a good night's sleep.   Relying on sleeping pills for long periods in higher doses can increase the likelihood of unwanted side effects such as dizziness, light-headedness, headaches, nausea, sleepwalking, hallucinations, impaired motor skills and lack of coordination. They can also lead to daytime drowsiness and some forms of mental illness.
Could something else be because of your sleeping problems?
Stress

Anxiety

Pain

Digestive Disorders

Sleep apnea

Anxiety

Restless Leg Syndrome

Hormonal Problems

BPH

Shift work

Side effects of medication
Whether you are presently using sleeping pills or considering them, take a more in-depth look into some of the possible causes of your sleep disturbances. You may need to keep a journal for a couple of weeks to track your symptoms. Working to uncover the underlying cause of your sleeping problems may help them go away on their own. Consider some of the more common culprits
Managing daytime stress and how your body responds to stress by supporting the adrenal glands can help stop them from firing cortisol all night.   Look to supplements such as Ashwagandha for adrenal support. Combination supplements such as Healthology Stress-FX, or St Francis Herb Strest,
Being anxious before bed makes it difficult to fall asleep and stay asleep. Anxiety also affects your REM sleep.   Supplements for managing anxiety help to control the flight or fight response signals from your nervous system. They also help to clear and quiet the mind. Look for combination supplements such as Veeva Anxiety or stand-alone L-Theanine supplements, which work wonders for helping to still an overactive brain and central nervous system.
Any form of pain can lead to sleeping disorders.   If you are not managing your pain through your health care provider, consider reducing the inflammatory response naturally with specific supplements containing Curcuminrich.
Digestive Disorders tend to worsen at night; diagnosing them and managing them throughout the day is the best way to ensure a better night's sleep. If you suffer from digestive disorders eating late at night can exasperate insomnia. Take a closer look at your gut health, and through the review process, you may need to consider a digestive enzyme if you feel bloated and full after meals. You may need fibre, stool softeners or mild laxatives if you cannot have regular bowel movements. If you are at a loss at where to start, use a formula such as GUT-FX,  which addresses a number of stomach problems.
Restless Leg Syndrome is a sleep disorder that causes an almost irresistible urge to move your legs (or arms) at night. The urge to move occurs when you are resting or lying down and is usually due to uncomfortable, tingly, aching, or creeping sensations. One of the best products to manage this syndrome is magnesium because it helps to relax the muscles. We love the Natural Factors Nighttime Magnesium Bisglycinate, which contains magnesium and other supportive sleep supplements such as L-Theanine, GABA, and Melatonin.
Hormonal problems such as Thyroid, Menopause or PMS require more in-depth investigation, but before considering the traditional approach to hormone problems, medication, consider a more natural route. There are excellent supplements to support the various stages of a woman's hormonal cycle and to manage mild thyroid conditions
The same applies to BPH ( Benign Prostate Hyperplasia). Getting up to use the washroom numerous times throughout the night is bound to cause sleep disorders. Natural products can support prostate health and may be the fix you need before medical intervention.
Some health conditions, such as Sleep Apnea and side effects to your medication, require medical intervention to rule out more serious health conditions and manage the illness, condition, and the impact it is having on your sleep.
Shift work and Jet Leg are challenging to avoid, especially related to your job or travel.   The simple introduction of Melatonin supplements can help to reset your circadian rhythm ( biological clock). Melatonin is responsible for telling your body it is time to fall asleep
Not sure what the problem is?
If, after closely looking at your lifestyle and present health conditions, you are still unsure of what is causing your insomnia consider taking a combination supplement that addresses some of the abovementioned issues before you move on to taking a prescribed sleeping pill. A natural sleep supplement is non-habit forming and does not come with a laundry list of side effects, and the more gentle approach may be all you need to catch some much-needed and desired zzzzzzz
Some of our favourite all-around sleeping supplements are:
Healthology Sleep Great- a complete formulation That provides a synergistic balance of herbs and supplements. SLEEP-GREAT enhances the body's natural sleep hormone pattern to enter all five healthy sleep stages. It helps you fall asleep quickly, stay asleep and achieve deep, restful sleep.
NOW - Sleep - Botanical Sleep Blend with Gaba is a combination of ingredients formulated to help ease the mind and relax the body to promote naturally drifting off into a restful sleep. NOW® Sleep created many positive outcomes in a Quality of Sleep Study where subjects reported falling asleep faster, waking less during the night, feeling more rested upon waking and having greater energy levels the next day.
Natural Factors Nighttime Magnesium Bisglycinate combines magnesium bisglycinate with melatonin, L-theanine, and Pharma GABA®, to temporarily promote relaxation and improve sleep quality. Together, these ingredients help reset the body's sleep-wake cycle, allowing you to fall asleep more quickly and sleep longer. The delicious, tropical fruit-flavoured powder is naturally sweetened with stevia and offers a flexible dose
If you are still perplexed about what is keeping you up at night, talk with your healthcare provider about options that can help you get the best night's sleep and keep risks to a minimum
Adapt Your Lifestyle & Plan for Sleep
Changing a few things in your day-to-day life can help reset your body and mind for sleep
Wind down with light exercise or fresh air (when possible). An evening walk, even around the block, can help change your mindset from work and life to relaxation

Avoid having a late dinner and, if possible, no eating 4 hours before bed to give your digestive system a chance to work while you are still awake

Create a bedroom oasis with colours and soft lighting. You may even try a white noise sound machine to help you drift off to sleep

Keep your bedroom airy, crack a window if possible and allow fresh air in. A stuffy bedroom can cause a restless night

Ban all items from your bedroom that remind you of work and stress.

If you need to get up at night, keep the lighting low!

Establish a bedtime routine by going to bed and waking around the same time each day

Cut down the use of caffeine, alcohol, and nicotine before bed
Manage Your Stress Response  -Provide the right nutrients for brain-body balance-            Supplements Highlighted in this article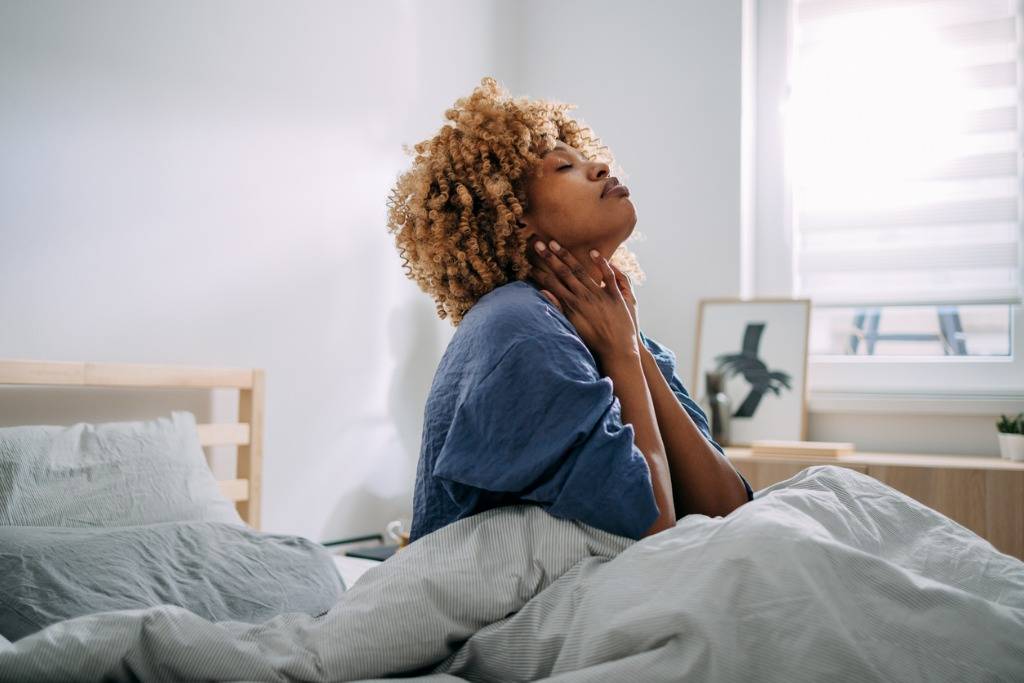 ---