Eat for the planet
Sustainable recipes you'll love
content provided by Alive Magazine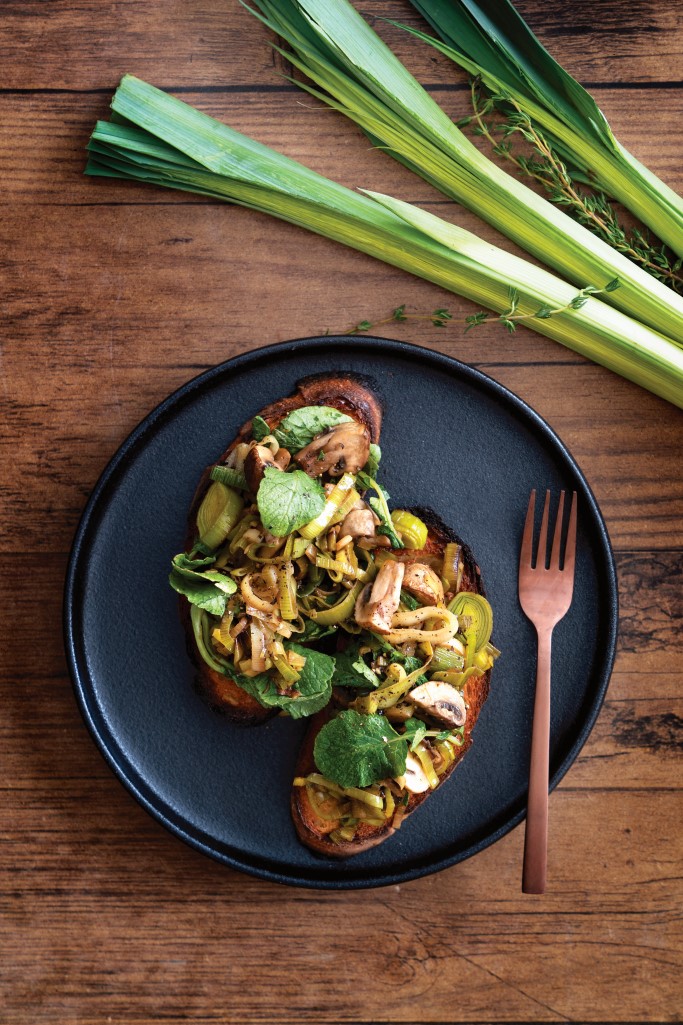 More of us than ever are coming to understand the links between the food we eat and its impact on the planet. Eating a diet rich in legumes and organic vegetables, with a reduced emphasis on meat, is recognized as being better for us and the planet. Read on to discover delicious recipes that will help you include more sustainable ingredients in your meal plans.
Leek and Mushroom Tartines with Wilted Watercress
Watercress is relatively disease and pest resistant, so it doesn't require pesticides. It's easy to grow, and it's packed with nutrition.
1 Tbsp + 1 tsp (15 mL + 5 mL) olive oil, divided
10 mushrooms, mixture of white and brown, cleaned and diced, about 2 cups (500 mL)
2 thyme sprigs
1/4 tsp (1 mL) salt, divided
1 Tbsp (15 mL) lemon juice
1 leek, trimmed, quartered, and diced, about 1 1/2 cups (350 mL)
1 tsp (5 mL) honey
1 cup (250 mL) watercress
2 pieces of whole grain or sourdough bread
Black pepper, to taste
In large skillet on high, heat 1 Tbsp (15 mL) olive oil. When oil is hot, add mushrooms and thyme sprigs and cook for about 5 minutes, shaking pan from time to time to toss, but otherwise keeping movement to a minimum. Once mushrooms are browned, add a pinch of salt and lemon juice, stir through, and tip out onto plate to rest.
Reduce heat to medium and, in the same pan, add remaining 1 tsp (5 mL) olive oil, leeks, and remaining salt. Cook leeks, being careful not to brown, for about 5 minutes, or until just soft. Tip mushrooms and thyme sprigs back into the pan, add honey, and combine with leeks. Remove pan from heat.
Serves 2.
Each serving contains: 238 calories; 7 g protein; 11 g total fat (1 g sat. fat); 29 g total carbohydrates (6 g sugars, 5 g fiber); 495 mg sodium
---